Most developers love playing games and some of them still enjoy it after work. Some companies organize regular social events and get-togethers to have fun. However, when pandemic started we mostly worked remotely and organizing a social event was simply impossible.
In my company we started something called a fun hour, where we regularly play online games together. All of them can be played freely, but some of them offers payed subscription with more options. I'm sure you'll like them!
Gratic.io
Gratic.io is a fun and completely free online game. You take turns and draw one of the two words proposed by the game. Other players need to type in the works and guess what the picture represents.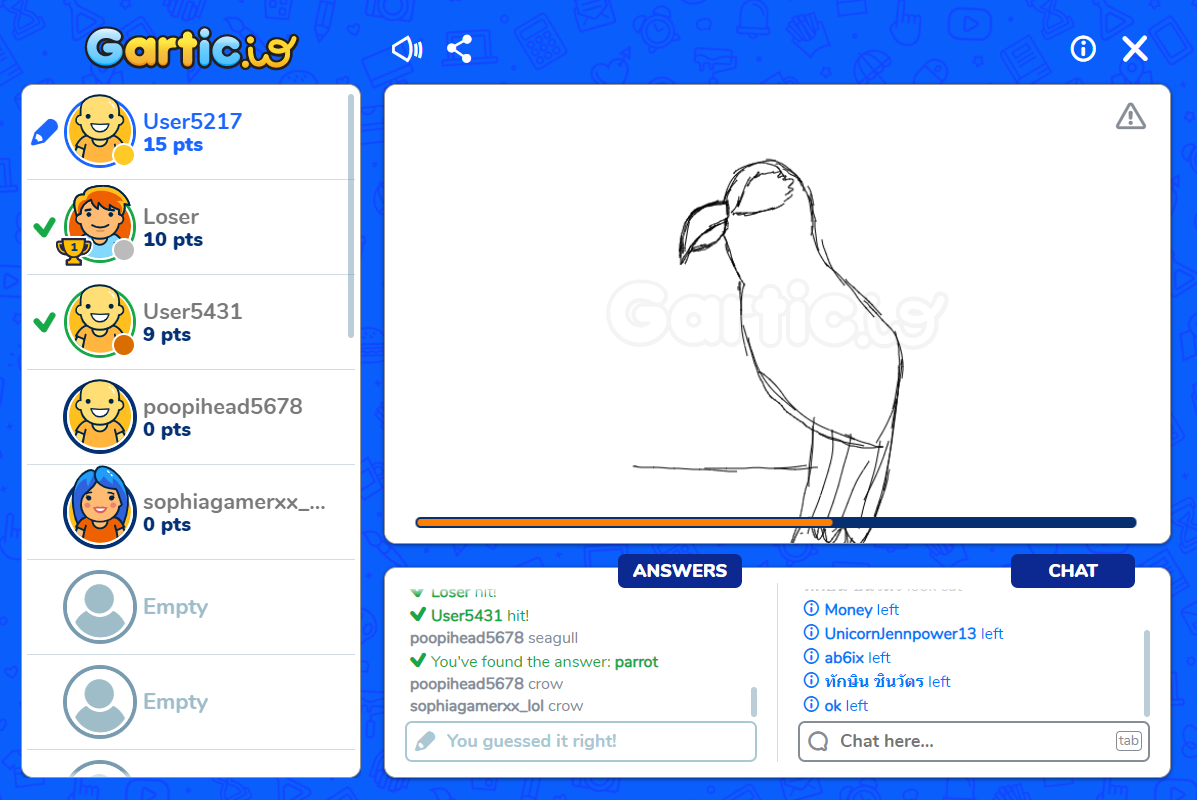 Words can be really simple, like a parrot in this case, to really hard one, like baseboard. You can create a private room for your team and play together. We also like to have a Teams call in the background, so we can comment and laugh together.
Link: https://gartic.io/
Soldat
Soldat is a very intense, 2D, multiplayer shooter. You choose one of the publicly available map and play in one of the available game modes (capture the flag, deatmatch, etc.). Graphic is very simple, but it is the physics of the game that makes it feel realistic. Game is very engaging, but blood and flying body parts isn't for everyone.
In my team, we usually divide into two sub-teams and play capture the flag mode. With Teams call in the background we can communicate freely and divide responsibilities and tasks to team members.
I like Soldat very much, but there are two downsides of this game. First one is, that you have to install it on your machine and that could be a problem on your company's laptop. The second one is that you cannot create a private map for your team (at least in the free license), so there might be other players joining.
Link: https://soldat.pl/en/
Among Us
This is a simple game, where many people can play, but only one two players are imposters and other teammates needs to find out who they are. The team needs to fix the spaceship by completing simple tasks placed on the map. Imposters needs to kill team members one by one without getting caught. Everytime a dead body is found, the team decides who is the imposter and if they agree – he or she is kicked out.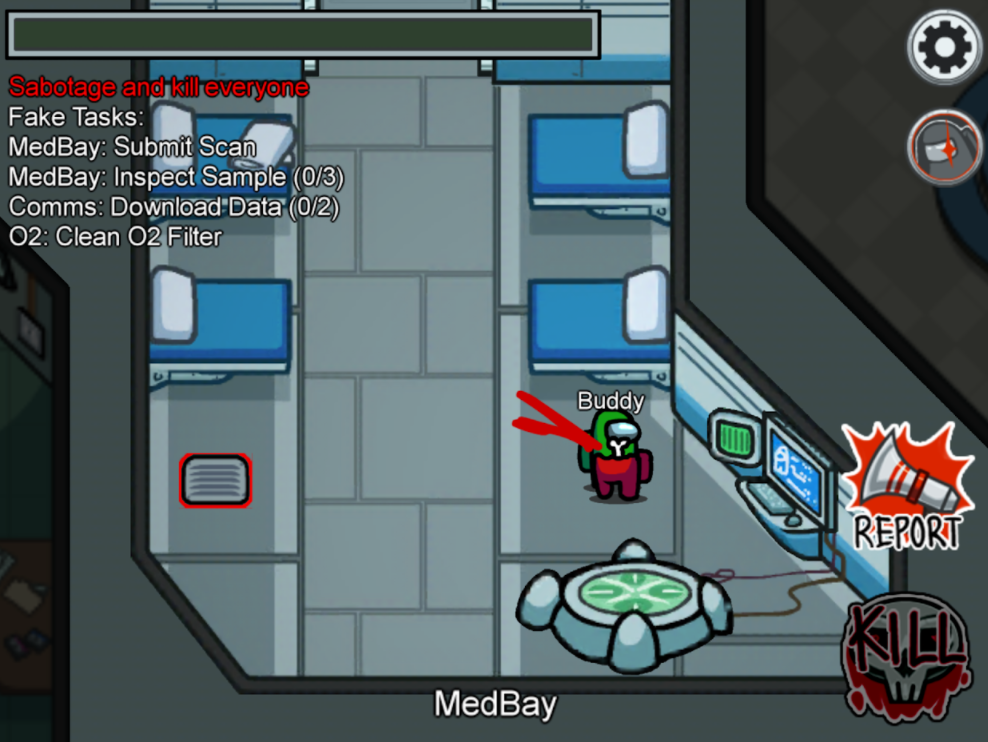 The most funny part of this game is the discussion that leads to kicking someone out. You either need to prove you're not the imposter or fake it really good.
Link: Among Us
Curve Fever
This is a very simple, 2D arcade game. It
resembles
me a snake, but in a multiplayer version. Every player leaves a wall and need to drive carefully to omit all the walls.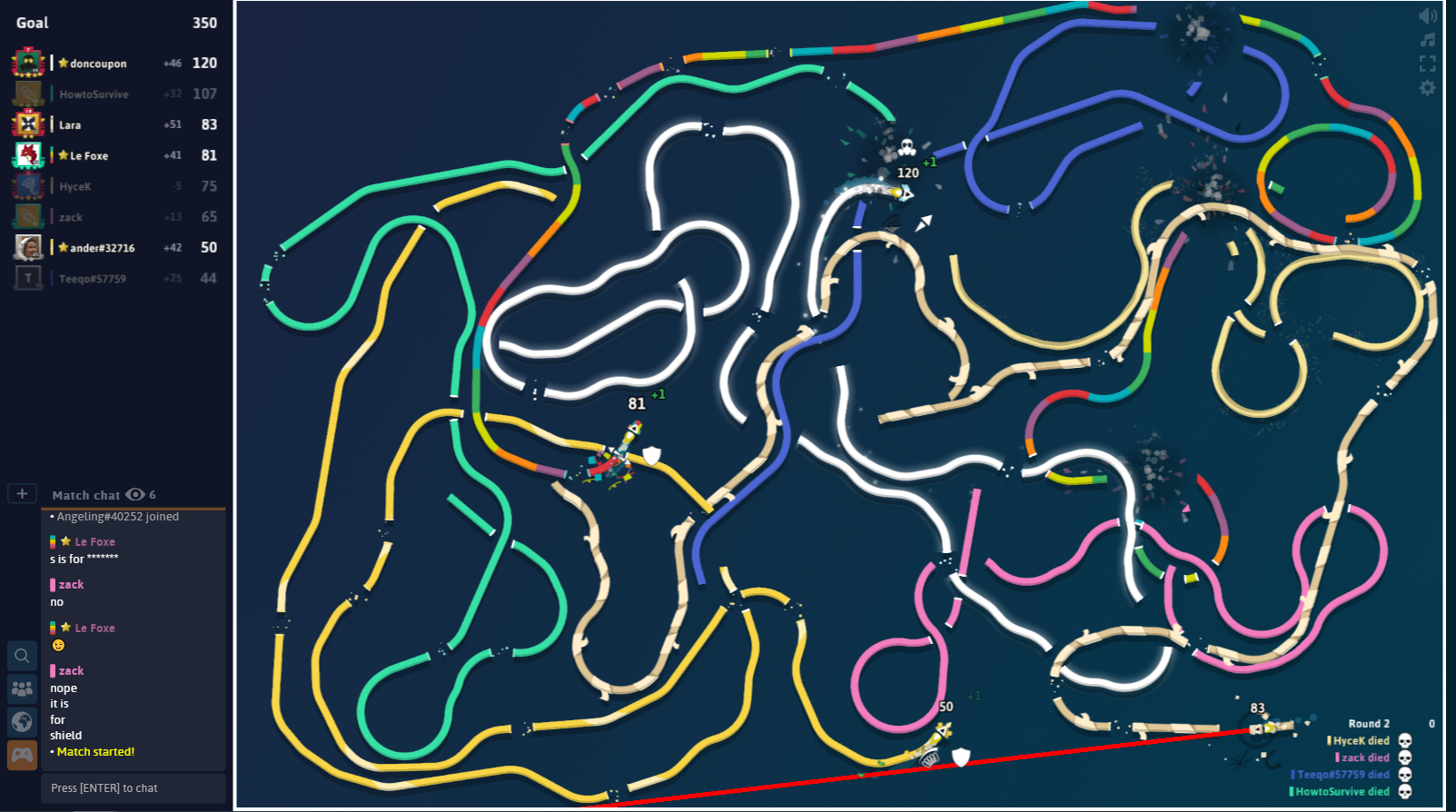 I think you can already tell, that in this game practise makes perfect.
GeoGuessr
This is an original game, where you need to spot a place on the worlds map just by exploring a place in a google street view mode. You have a maximum of 2 minutes on every photo to pick the nearest location. After everyone finishes, you will be ranked by how good you spotted the place.

This is an engaging, but slow paced game. I have to admit that this is one of my favourite games as I like to travel and explore new places. Somehow it doesn't get boring and we play it almost every time.
Summary
I hope you liked my selection of multiplayer games, that you can play with your teammates. How did you like it? Maybe you are enjoying different ones? Please let me know 🙂